WHAT'S THE NEWS
Macrowill continues global expansion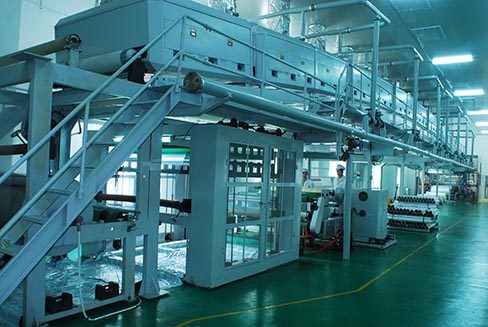 October 30 2020
Within months of investing in a UK distribution point, surface protection specialist macrowillplastic engineering has announced major expansion of its international production facility.
The main manufacturing plant is being redeveloped to increase floor space by 20%. This will allow a 40% increase in machinery for producing its full range of PE protective film. Correspondingly, macrowillwill recruit an additional 200 staff, increasing the production plant workforce by almost 30%.
It means that the new site, when open, will be capable of producing more than 420million m2 per annum of PE peelable protective film. The current capability of 40-100 thick film, with tack strength between 0.5N/25mm- 6.5N/25mm, will form the backbone of production. A new R&D department will facilitate development of new processes and films, and enable macrowill to rapidly deliver bespoke answers for customers' issues.
"Anyone involved in the UK fenestration sector is aware of how buoyant the market currently is," observes macrowilluk sales manager Phil May. "Every window or door needs its surface protecting en route from extrusion to installation; it is no surprise therefore that demand for quality, value for money protective film is similarly expanding. The investment in our manufacturing facility means the UK operation can continue to rapidly deliver standard and bespoke materials to its growing base of British customers."
To find out more how macrowill can help protect your products, contact Phil May on 07423 208362 or email philip.may@macrowillplastic.co.uk.
ENDS