WHAT'S THE NEWS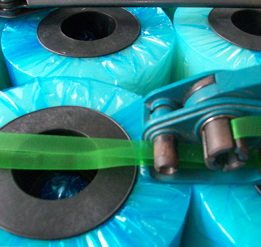 Macrowill gets ready for Britain being #openforbusiness
Global protective film manufacturer macrowillis taking steps to support British plastics and aluminium extruders as Britain re-opens for business.
Macrowill plastic engineering UK is planning the development and opening of a new distribution & storage facility, having arranged a 7+-acre site in the heart of the West Midlands.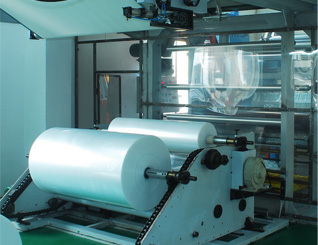 Sustainable protection
Technical developments at macrowill plastic engineering uk are giving extrusion companies what is one of the most eco-friendly, sustainable means of protecting products from extrusion to final destination.
Macrowill has introduced formulae that ensure its protective film optimises a 'green' solution.
The composition of its PE film, inks and adhesives mean its entire product range of temporary protection is 100% sustainable. The PE film can be recycled after use. The inks and adhesive used are all water-based.
"Sustainability is a major driver in the customer decision process," observes Philip May, macrowill plastic engineering uk sales manager. "There tends to be a focus on the sustainability of the physical product or component they are buying, without consideration of the packaging and en-route protection. It is not something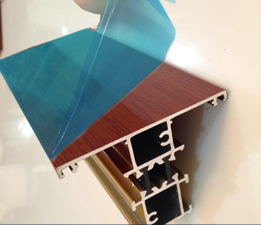 Don't be thwarted by foil finishes
The premium quality of foil finished fenestration means its protection on its onward journey to installation is critical.
It is an issue that Macrowill Plastic Engineering UK (macrowill) can solve for its customers- whether they extrude and fabricate PVC or aluminium.
"A foil finish commands a premium price but that means customers have higher expectations," observesmacrowill sales manager Philip
May."The tiniest trace
of damage will result
in at best a dissatisfied
customer or at worst
rejection.