WHAT'S THE NEWS
Extend brand awareness through supply chain with macrowill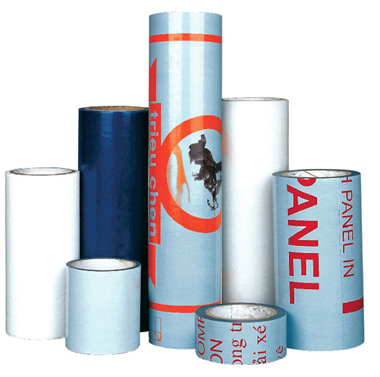 Aluminium and PVC extrusion manufacturers are taking advantage of an unrivalled opportunity to communicate their brand through supply chain channels, via an innovative service from Macrowill Plastic Engineering (macrowill).
"Our solution enables full colour communication of the brand, be it the corporate logo or supported with a message. But it goes so much further," explains macrowill uk sales and marketing manager Philip May. "It means that, at a glance, manufacturers and processors can appreciate product in progress through their system. It further supports systems suppliers in the integrity of their supply chain."
macrowill's service involves the capability to print up to six colours across its full range of PE removable protection films. Brand imagery in its full depth with additional messages, can be replicated onto the film, whilst providing optimal protection during processing, transportation to final destination.
Full colour printing can be applied to macrowill peelable protective film for plastic, metal, board, fabric, electronic and electrical surfaces (http://macrowillplasticworld.com/protection-film.html).
Adds Michael Wei, macrowill managing director,"To our knowledge, we are the only quality film manufacturer supplying the UK that can offer the breadth of colour. What's more we can do so at what we believe is an unbeatable price! And if you need further persuasion, all our PE film, inks and adhesives are environmentally-friendly."
Macrowill (www.macrowillplasticworld.com) is already a global player in the removable protective film market. Its 83,500m2 manufacturing facility has 75 machines and a capacity of 1billion m2 p.a, servicing offices in five countries.
Contact details:
Angela May, AFPR: e: angela@afpr.news, tel 01939232510
Phil May, macrowill: e: Philip.may@macrowillplastic.co.uk, tel 07423208362
ENDS