WHAT'S THE NEWS
Big protection…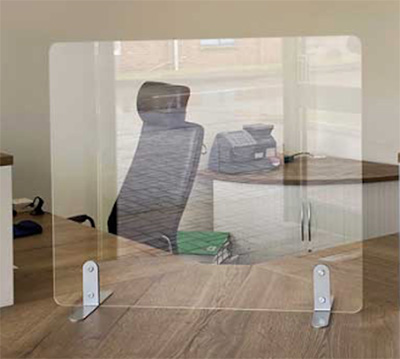 One thing is clear as a result of COVID- the growth in demand for protective screening.
But how many cut, formed pieces of clear acrylic or polycarbonate have got to site, to be rejected because of damage?
That costs- in time recalling, crediting and re-issuing replacement stock, and in customer relations, let alone the impact on health and safety through lack of appropriate protection.
Macrowill plastic engineering uk can help reduce that likelihood. Investment in production capability means it can extrude protective film up to 2.4m wide. This means that standard sheet widths can be easily accommodated.
The sheet gets to site without scratches. And, by taking advantage of macrowill's printing capability, you can personalise with branding, safety, or installation instructions.
Further, once the sheet is fitted, the protective film can be quickly removed, without residue- so there's no need to clean.
And once removed, macrowill film is 100% recyclable- being made from recyclable PE, with water-based adhesives and inks.
With current uncertainty about usual supply chains for temporary protective film, as much is manufactured in Europe and thus subject to new Brexit regulations, macrowill provides a viable alternative.
To find out more how macrowill can help protect your products, contact Phil May on 07423 208362 or email philip.may@macrowillplastic.co.uk.
ENDS