WHAT'S THE NEWS
wider choice for sheet protection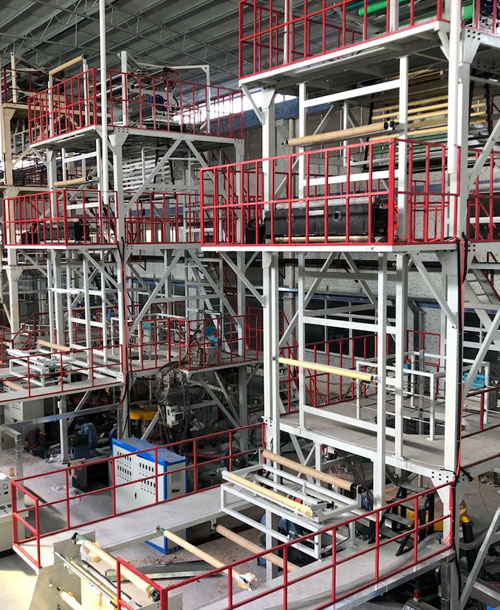 One of the biggest problems for plastic sheet manufacturers is surface protection- ensuring that the material delivered to fabricators is ready for use- free from dust, debris etc.
Now, for 2021, there is a new answer: temporary protective film from macrowill plastic engineering.
The global company is extending production capability of its PE film to enable widths up to 2500mm as standard. The entire standard ex-stock range of macrowill's residue-free protective film for plastic sheet, from 40- 100, will be available in the wider roll size, with adhesive strength from 0.5N/25mm - 6.5N/25mm.
The wider sheet will be available as standard as transparent or a range of tints.
"The new width means that anyone extruding plastic sheet will be able to take advantage of the benefits of macrowill PE film, as we will be able to easily protect all common panel sizes, even allowing for thermal expansion," explains Phil May, macrowill UK sales manager. "We guarantee that our films stay put during transit but are easily removeable without a trace of residue. That in itself is a major plus for fabricators of plastic substrate, who are often adding a further process, that requires a dust- and debris-free surface. If they are using macrowill film, there will be no need to spend time and effort cleaning the surface before processing once the protective film is removed."
macrowill film is one of the most eco-friendly protection solutions available in the UK. The film formulation along with the use of water-based inks and adhesives mean the sheet is fully recyclable once removed.
macrowill plastic engineering uk operates from a 6-acre site in Britain, providing stockholding capability for both standard and bespoke protective film solutions, allowing immediate despatch nationwide. The British base is complimented by a global network of manufacturing and sales sites in five countries.
Stock material is available in peelable protection films in roll widths from 25mm-2500mm and lengths from 50m to 2000m.
Standard film thickness ranges from 40- 100 with tack strength between 0.5N/25mm- 6.5N/25mm; bespoke films can be developed to individual customer needs (subject to Ts& Cs).
Contact Phil May (Philip.may@macrowillplastic.co.uk) for further information.
(*) macrowill PE film uses water-based adhesives across its PE film
ENDS