WHAT'S THE NEWS
Dont get stuck on one option…..
We have all experienced the frustration of trying to remove a temporary surface from a product. Whether it is a price label that refuses to budge, or protective film that leaves a residue, that one small thing has a disproportionate impact on the end customer perception.
Whilst the issue is in part due to incorrect specification of the tack strength, it is also about the type of adhesive.
macrowill's main manufacturing plant- one of three across the world- is being extended to increase floor space by 20%. This will allow a 40% increase in machinery for producing its full range of PE protective film. Correspondingly, macrowillwill recruit an additional 200 staff, increasing the production plant workforce by almost 30%.
macrowill plastic engineering's skilled team has the expertise to support you in making the right choice for your application.
contact us:
info@macrowillplastic.co.uk www.macrowillplasticworld.com t: 07512 772747
solvent-based adhesive:
Advantages
Bond strength
Versatility 
Temperature range – solvent based adhesives are not liable to freeze at low temperatures and can withstand high temperatures well
Disadvantages
Cost – solvent based adhesives are more expensive than water-based adhesives.
Environmental damage – All stages of the manufacturing and application process for solvent-based adhesives, including formulation, drying and curing, release volatile organic compounds (VOCs) into the atmosphere. These atmospheric pollutants are linked to a number of serious health problems in people, as well as to the formation of ground-level ozone, which contributes to global warming.
Health & Safety in the workplace: The regulation of solvents in manufacturing products has become tighter over recent years – a trend that is likely to continue. Limitations on solvents have been driven by two factors: environmental legislation coming from the government, and self-regulation from market factors, due to end users opting out of solvent-based products.
Consumer Safety: The presence of solvents in an adhesive makes it unsuitable for use in food packaging or clothing products.
Cleaning: Residues from solvent-adhesive spillages will not come off with water. You will need a special solvent-based cleaning solution to remove spills and dried on deposits.
water-based adhesive: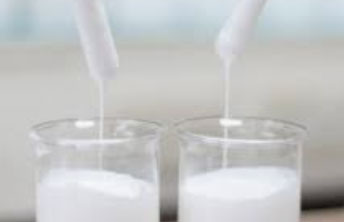 Advantages
ease and versatility of application (rollers, spray guns or immersion)
cost
Bond stability: can maintain a stable bond over time equal to or greater to solvent alternatives.
Consistency:: easy to spread/apply and easier to remove from equipment, reducing the risk of blockages.
Eco-friendly:  low in VOC content
Versatility: can be used with natural and synthetic textiles, plastics, metallic films, paper and cardboard.
Low odour: Water based adhesives have very little odour.
Disadvantages
Slower drying than solvent based adhesives
Susceptible to freezing at low temperatures.
Some water-based glues include dextrin, starch and casein, although ours do not. These and other ingredients are potential allergens, and should be avoided by food packaging manufacturers.
Lower water resistance than solvent-based products.
rubber-based adhesive
advantages:
100% natural product
excellent peel adhesion ("grab")
no residue
high tack strength
ease and speed of application
disadvantages:
low heat resistance/temperature range: does not perform well @ 700 +C
requires stabilisers to counter UV and ozone
susceptible to chemicals and solvents
cost